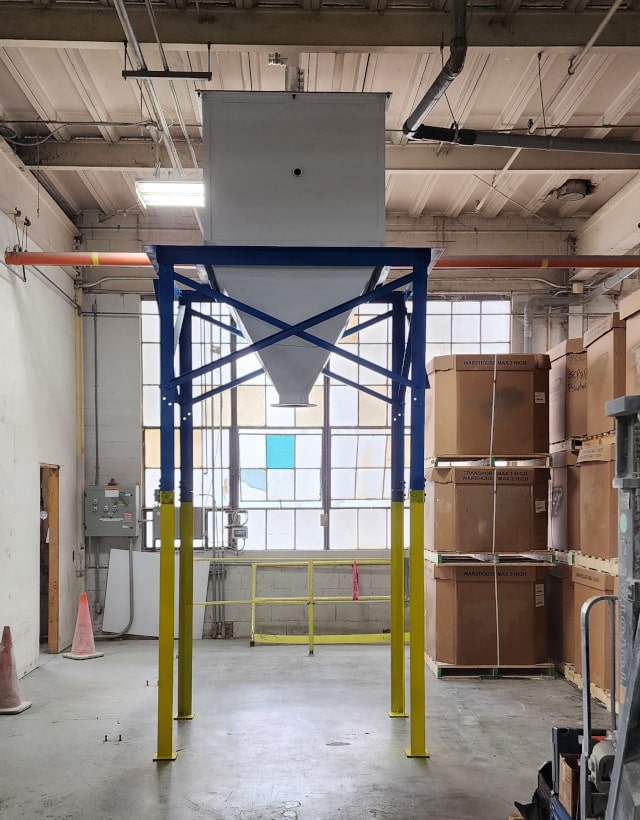 Custom Hopper
This hopper was designed for a plastic factory. The hopper can be divided into two parts:
The Hopper
The hopper is made of heavy steel plate welding together. It is carefully designed to make sure the hopper is gas sealed to prevent contamination of the content inside.
The Supporting Frame
The supporting frame is made of steel tubes bolted together. The design also provides redundant weight capacity.